Categories game - PDF to print
Simplified PDF version of the game for printing on a home printer.
The game sheet contains 16 game rounds with 23 different categories.
It is an electronic product that can be printed on your own printer.
Use the link in the email to download the PDF file to your computer.
Print the file on your home printer and have fun.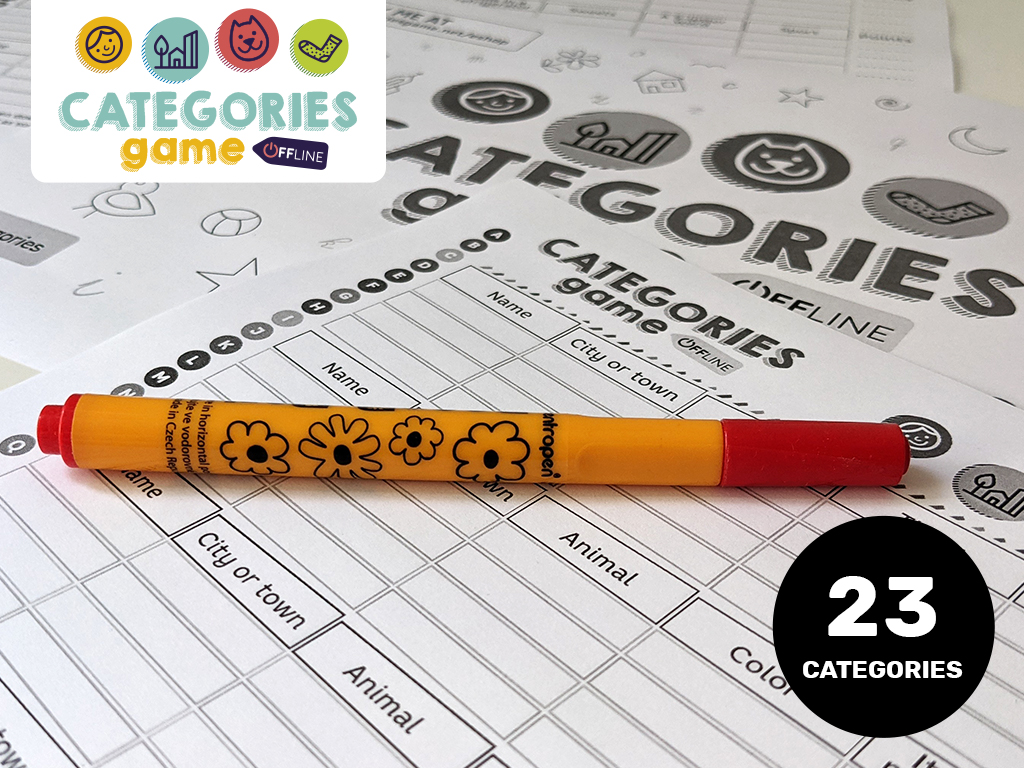 A fun knowledge game for children and adults 
The Categories game is a common children's game remembered by many. You will have a lot of fun playing the game at home with children or friends. The game is also a great companion for the road, celebrations, teambuilding, at school and is an ideal gift for those who love knowledge games. During the game, you develop your vocabulary and train your memory.
The PDF document contains a game sheet with 23 categories. Each game sheet has an alphabet that you can cross out during the game. The game is designed for two or more players. The black-and-white design of the game spares the coloured toner on your home printer, so you can print the game sheet over and over again.